Parcel Data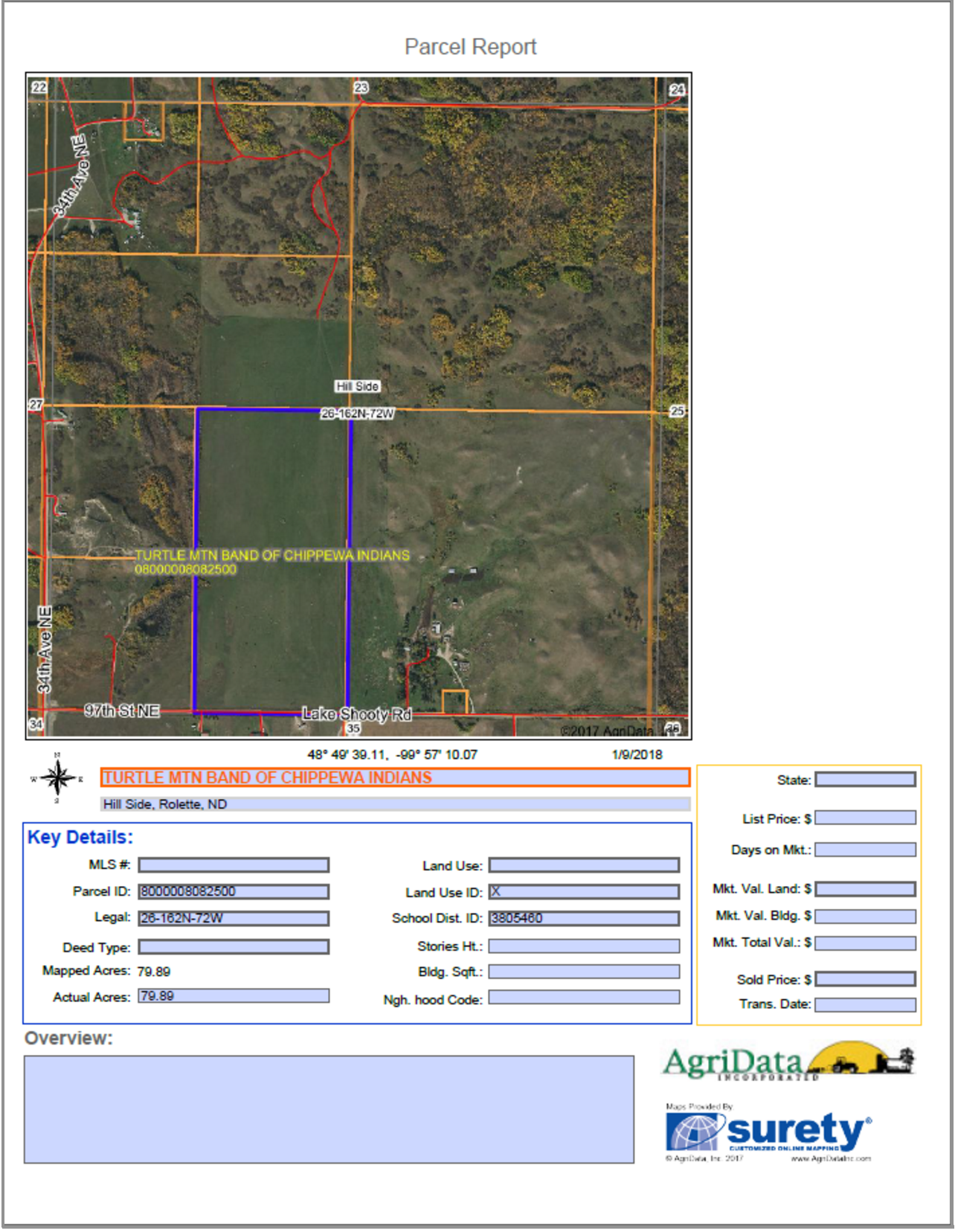 Parcel data maps, also referred to as tax and property maps, are digital parcel boundaries that originate from deeds and surveys. These maps can contain attributes or characteristics of a piece of property such as acres, buildings, ownership, the actual property lines themselves and what the land use is classified as.
The Parcel Data add-on provides access to Parcel boundaries, acres, ownership names*, and other information right within the Surety® and Surety® Pro interface. The convenience of having this information readily on hand to pair with all of the other great services within the Surety® Mapping software will provide you with even more acuity in servicing your clients' needs as well as your own interests. As an owner, resources such as this can also be applied to building up your own dossier for your records.
Parcel ID Search: Any account that has added the Parcel Data layer can search for Parcel IDs within the map search functions.
Parcel Report Templates
Parcel Report - Used for mapping a single parcel. It integrates all of the available parcel data in an easy to read format with a large map and provides some simple value calculations.
Parcel Data Map - Used for mapping multiple parcel boundaries. All selected parcel boundaries are listed in a table and include a user-selected number of parcel attribute columns.
Customizable Parcel Templates - Contact the AgriData, Inc. Support Team to request a custom parcel report layout that is available for your specific company account.
Parcel Data is an available add-on feature for both Surety®and Surety® Pro.
Parcel Data Search Tool - Surety® Pro Only
By adding Parcel Data to Surety Pro you also gain access to the Parcel Search function. You can query by parcel id or ownership name and then zoom to, save, or access Parcel information quickly and easily.