FEMA Flood Zone and Flood Insurance Rate Map (FIRM) Panels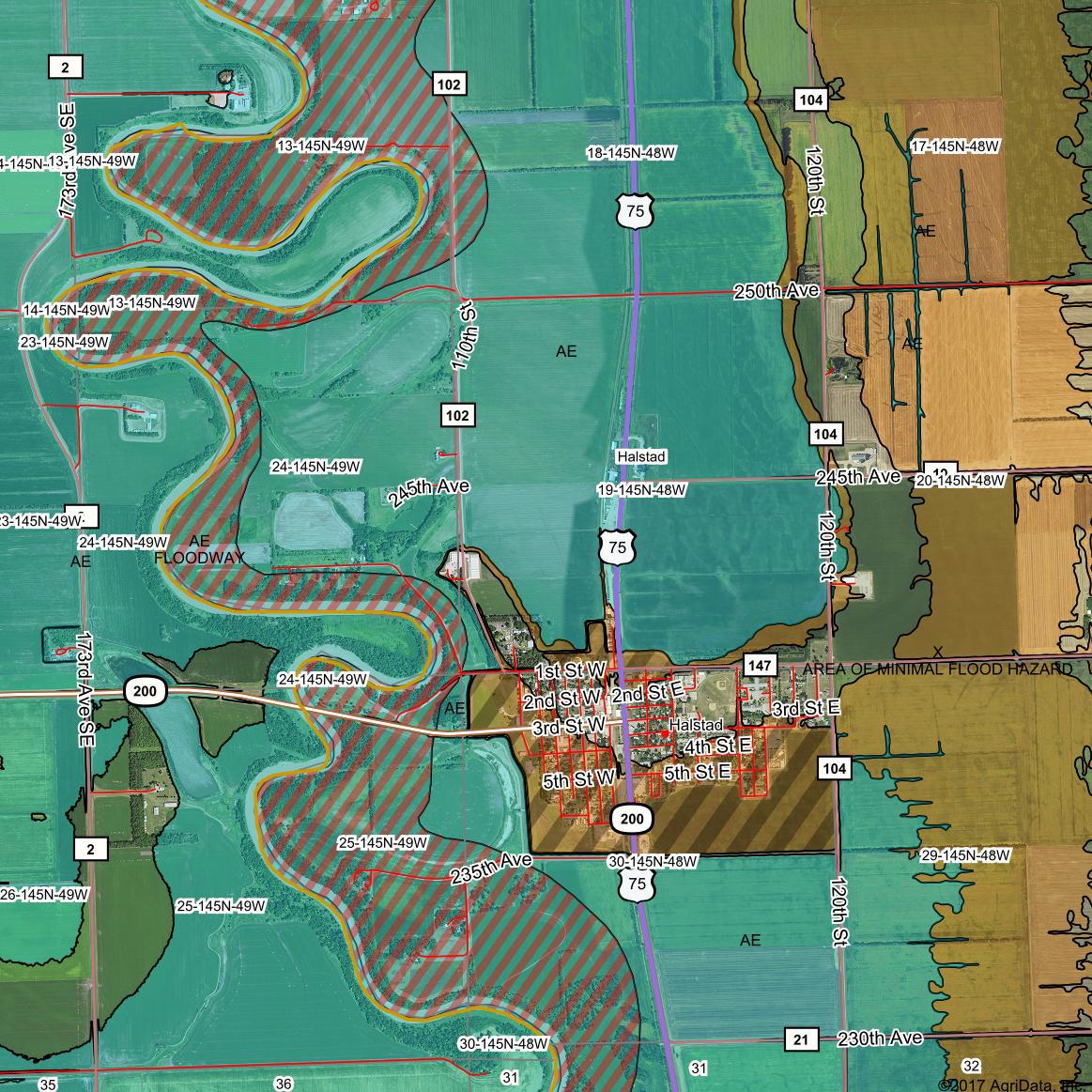 Available in both Surety® and Surety® Pro subscriptions are map-integrated FEMA information layers. To the left is a FEMA Availability layer of which illustrates where FEMA information is available for in either Surety or Surety Pro.
View, save, and print aerial maps that include colorized flood zone overlays and FIRM panel boundaries. Access site specific FEMA flood zone information that includes: FIRM panel numbers, Effective Dates, Flood Zone types, and Flood Zone subtypes. Use the FEMA flood zone types to determine special hazard areas and the risk premium zones for that specific location. The panel numbers are used to determine flood insurance rates and premiums. While we have default display settings that correspond with the official FEMA FIRM maps, you can also exercise configuring the information to be presented in a way that is convenient to you. Show as much or as little information that you require to appear on the map. Options include everything from the color, opacity, hatch style, and hatch color of the floodway area to the size, color, and type of flood zones labels on the map.
What are Digital Flood Insurance Rate Maps (DFIRMs)?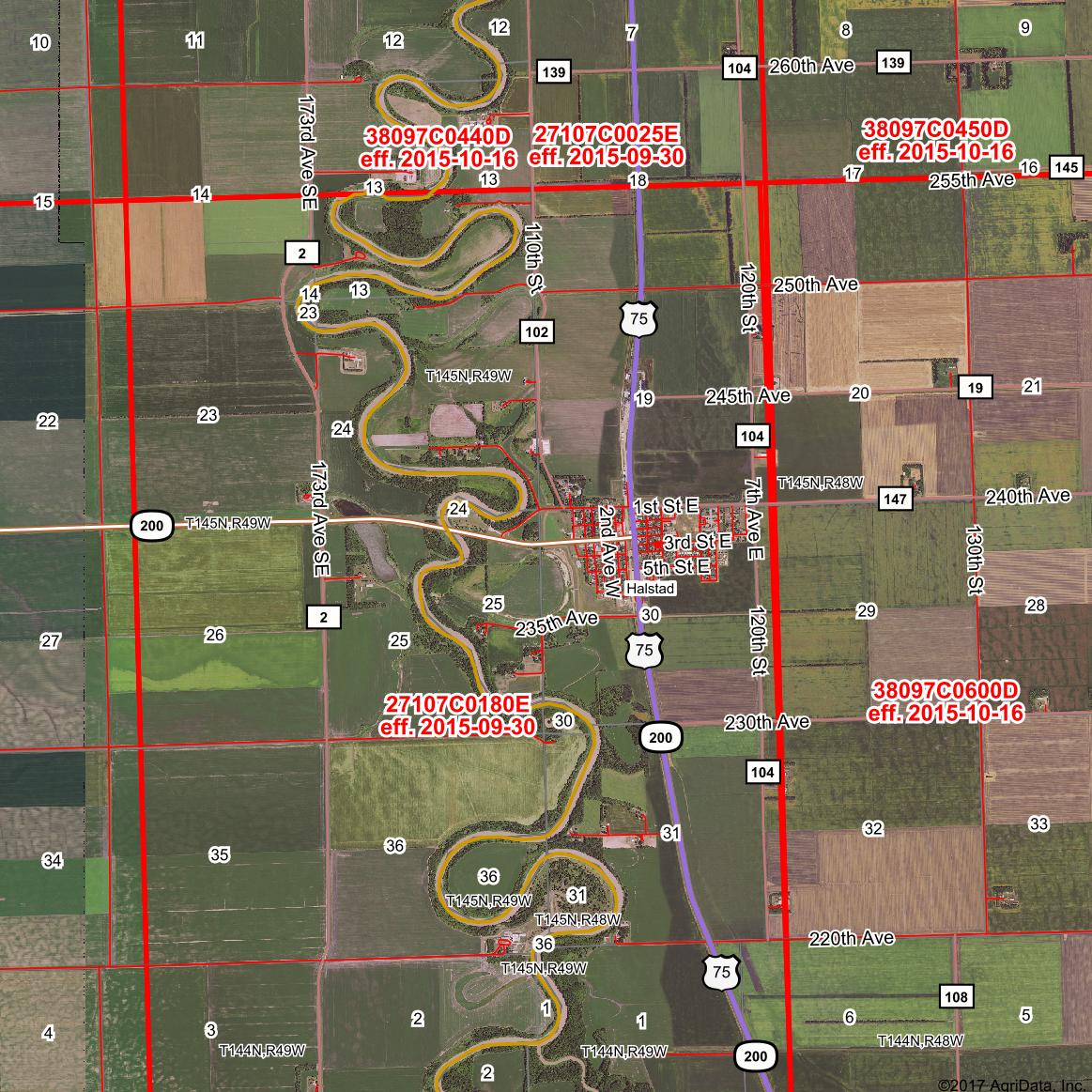 DFIRMs are the mapped boundaries and information of Flood Hazard zones as defined by FEMA. Special Flood Hazard Areas (SFHA) and Moderate Flood hazards areas are both shown on the FEMA flood zone areas within Surety. The SFHA includes zones A, AO, AH, A1-30, AE, A99, AR, AR/A1-30, AR/AE, AR/AO, AR/AH, AR/A, VO, V1-30, VE, and V while the moderate flood hazard areas are labeled zone B or X. The SFHA are areas that have a 1 percent annual change of flooding also referred to as the base flood or 100-year floodplain. Moderate Flood hazard areas represent a 0.2 percent change of annual flooding or are more commonly known as the 500-year floodplain.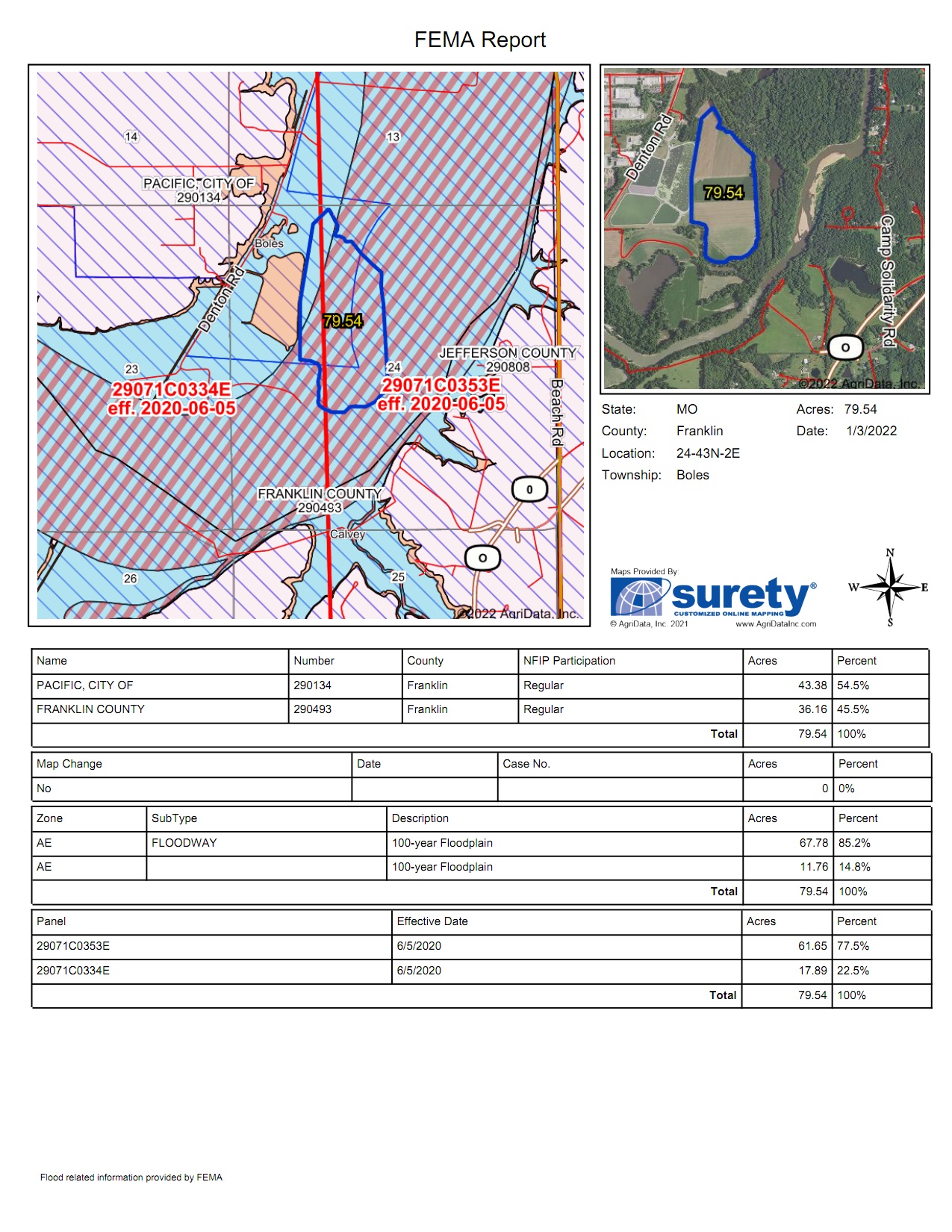 Flood maps are widely used by private citizens, lending institutions, developers, engineers, local government officials as well as the federal government. Employing flood maps will provide a more complete understanding of the land. Naturally, another map to use in conjunction with FEMA data is the topographical map where the grade or elevation of the land is shown. The pairing of the two maps can help when evaluating or planning for such things as determining if bringing in fill will assist in mediating damages incurred by any flood occurrence.
The federal government provides flood insurance under the National Flood Insurance Program (NFIP) that one could purchase for a premium to cover losses in the event of a floodway discharging its banks when it is inundated with water. This information is a great asset to use to try and avert disaster or have some sort of preventative protection that eliminates or reduces the impact of a natural disaster since a little bit of water can have enormous cost effects.
A couple of other layers that compliment FEMA is the Watershed and Wetlands layer.
FEMA data may not be available in all US counties. Not available in Canadian provinces.
Questions? Contact Us